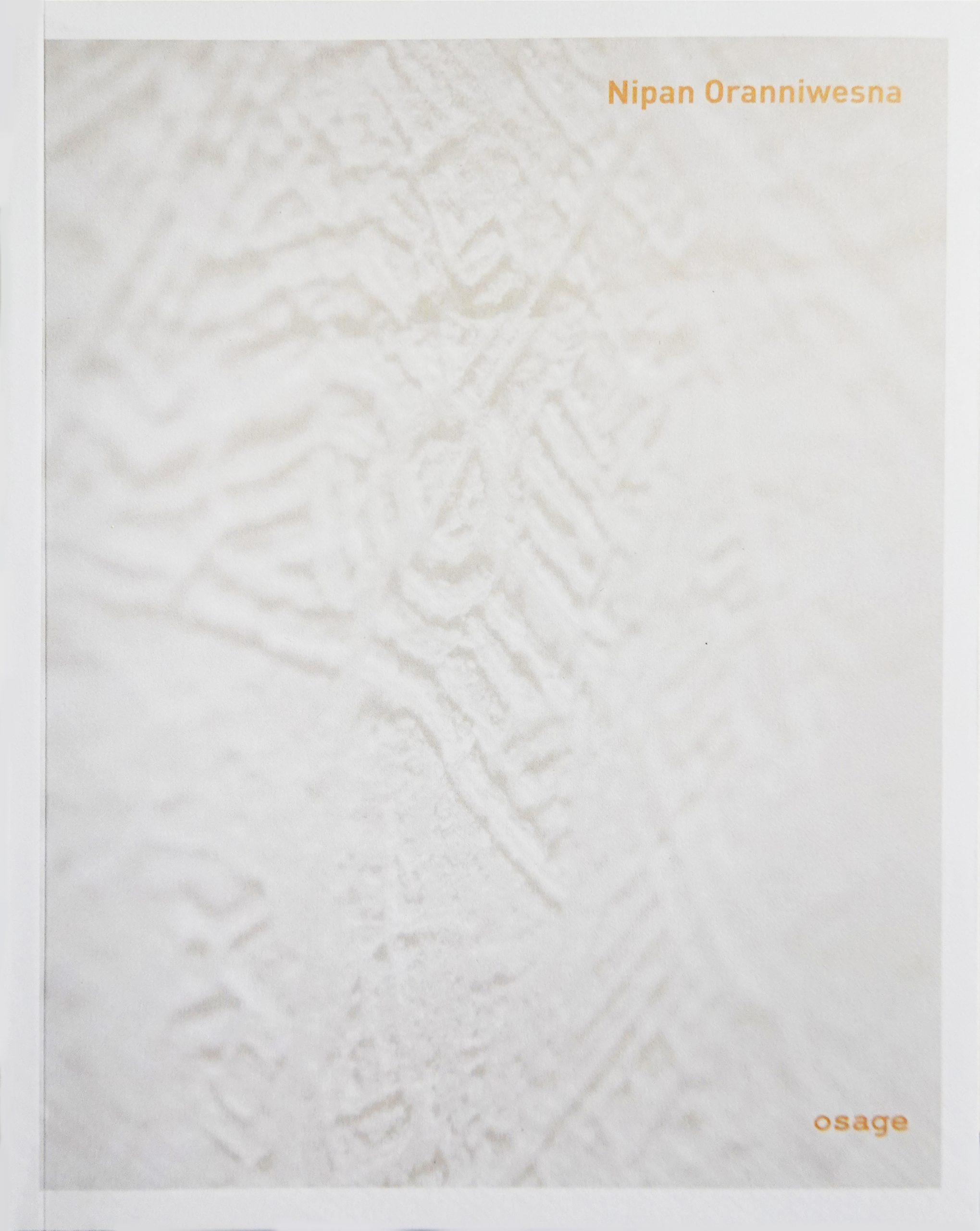 ISBN : 978-988-19720-1-9
Publisher : Osage Gallery
Date Published : 2012
Author : Anusorn Tipayanon, Ark Fongsmut,
Editor : Agnes Lin
Designer : Joseph Yiu, Oxeye Lau
Curator : Eugene Tan
Artist/s: : Nipan Oranniwesna
This catalogue was published on the occasion of the exhibition,Nipan Oranniwesna held at Osage Singapore from 20 February 2009 to 29 March 2009.
This exhibition marks the first solo exhibition in Singapore of Thai artist, Nipan Oranniwesna. Oranniwesna's work has been widely exhibited internationally, most recently at the Busan Biennale in Korea in 2008, and at the Thai Pavilion at the 52nd Venice Biennale in 2007. Oranniwesna's work explores the fragile state of contemporary societies in the age of Globalization. This can be seen in the installation, City of Ghosts, which in this exhibition, will be the biggest installation of its kind. Using meticulously cut-out maps of ten different metropolitan cities (including Singapore), Oranniwesna uses talcum powder to create a sprawling cityscape that is a combination of all the different cities, reflecting the interconnectedness of our societies in our age of globalization. Its compelling visuality is contrasted at same time by consciousness of its fragility, highlighting the delicate, fragile and precarious nature of our societies. The use of talcum powder, a material typically used for babies, and hence its association with purity, is juxtaposed with the diminishment of utopian ideals in our current age, dominated by global capitalism.